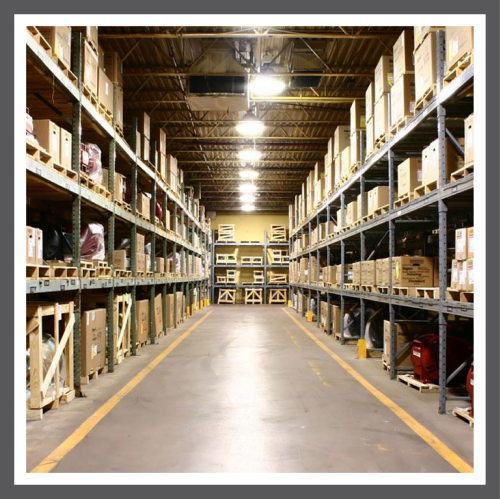 'Indirects' - 'Aid-to-manufacture' - 'Production consumables'
Whatever you call them, products that are critical to production, but not ingredients or packaging, can be difficult to manage.
Holding them as a stock line, and managing inventory levels through your ERP is difficult as it is virtually impossible to record every hairnet and disposable glove that leaves the store.
Not recording them in the ERP, on the other hand, increases the risk of a critical item being overlooked and causing a production crisis.
There is no simple answer.
And when you add supply chain disruption, or incompetent supply, it only amplifies the issue.
The first step to get right is consistent and reliable supply.
Partnering with suppliers that reserve stock for you, and despatch and deliver in a consistent matter, greatly reduces the challenge of stock management.
Consider two scenarios:
Supplier 1: Holds stock reserved for you according to your regular usage, and despatches orders the same day. Allow up to 2 days for delivery inconsistencies. Lead time of 2 days.
Stock can be reduced to 3 days before reordering.
A fortnightly order means that the most stock on hand you need to hold is 13 days.
Supplier 2: Usually holds stock, but occasionally has to order items in. Ships orders within 2-3 days. Equals lead time 7-14 days.
Stock needs to be kept above 14 days to be safe.
A fortnightly order means that at the maximum you will have 24 days stock on hand.
Besides the difference in stock on hand and storage space required, knowing that the stock you order will arrive consistently within 2 days greatly reduces the stress of stock management.
Other processes that can simplify stock management include VMI and standard repeat orders.
VMI, or vendor managed inventory, is offered by some suppliers to key customers. This involves the supplier completing regular stock counts on site, and providing a quote or report on stock required.
Another strategy for stock management is to set up a standard repeat order on a weekly or fortnightly basis for replenishment of consumable lines. Stock levels can then be reviewed only every month or less often, and any changes made to the standard order as required.
Mediocrity can often be the enemy of efficiency when it comes to supply chains. Researching and securing supply from an alternative reliable supplier is a time consuming exercise, and it often appears easiest to continue with the status quo. However, taking the time to reduce reliance on unreliable suppliers can save a lot in time and production costs in the future.