Delivery Info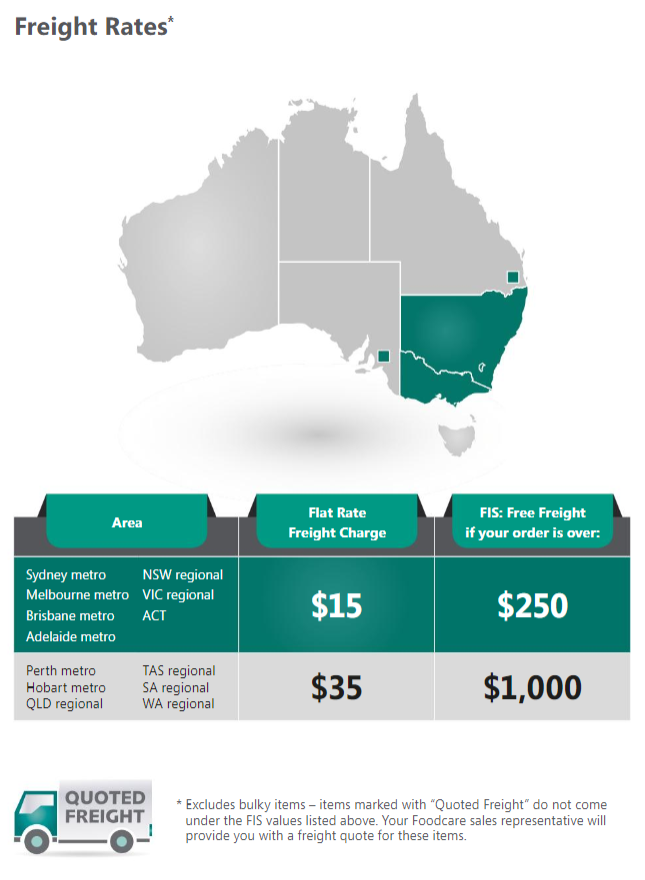 Returns
Return any item within 100 days (3 months) for a full refund.
items must be in new condition in their original packaging.
Please only wear footwear on carpet.
Warranty
All items carry manufacturers warranties which do vary by item.
​​​​​​​Any products which are faulty can be returned to Foodcare, we can inspect
and issue a credit based on the manufacturer and the individual product.
Warranty is not applicable for normal wear and tear.