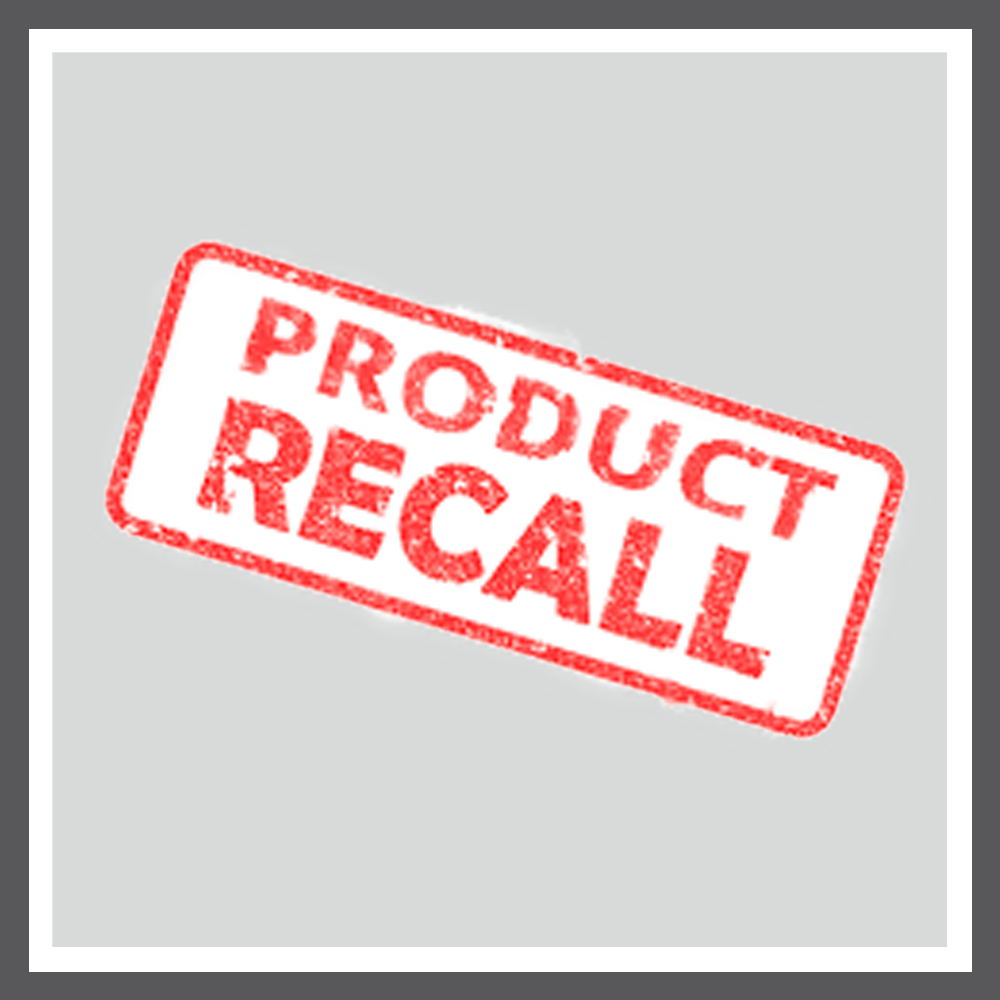 Food recalls are an outcome food manufactures avoid at all costs. They occur when food is considered unfit for consumption or is a serious health risk to the community. They are expensive and have damaging consequence to the manufacture. Awareness of food safety has increased extensively, and there are now many systems and products to manage and ensure food safety.
Food recalls are issued by governments on a state or territorial level and are managed by FSANZ (Food Safety Australia and New Zealand). FSANZ are responsible for ensuring awareness, and that products are removed from shelves.
A few of the common causes of food recalls include:
Foreign matters -this includes anything that has or may have fallen into the food, causing a contamination risk.
Allergens - if a product has an undeclared allergen in it, or not clearly labeled the public must be notified.
Biotoxin/ microbial – containing biological matter or microorganisms such as bacteria.
Packaging /labelling faults -this could include wrong material, damaged or insufficient. And unclear, misleading, missing, or incorrect information.
What can you do to avoid a food recall?
Food recalls occur because the food is unsafe to consume. So, to avoid a food recall, each process and step within the manufacturing must be examined regularly to ensure it is functioning correctly.
Hygiene is always a big topic in food manufacturing, but critical for food safety. If it properly managed it will reduce allergen and microbial hazards within the food. This involves looking at the PPE and systems to ensure employees are not cross contaminating food. For example, colour coding cleaning equipment and PPE for allergen segregation.
Machinery and equipment maintenance – it is important to revise systems and products regularly, to ensure there are no defects or damage. It is also wise to research and to find out if there is a more suited or effective product now available on the market.
Metal detection - metal detectable systems are aimed to detect any metal objects within the food. Many of the smaller hand-held tools designed for food manufacturing, are made from metal-based plastic, or include a metal component so they can be easily identified. This includes things like pens, earplugs and knives. This helps prevent foreign matter in the food.
Quality checks - these are regular and irregular checks to ensure that all systems are working effectively, and that quality is maintained. Quality assurance is often a designated role within a company. These important checks can often identify issues before they have negative effects, for instance if a temperature is not high enough.
Keeping one step ahead, being constantly aware, and being alert for any potential defects to your food, will help you ensure your products are marketable. Understanding and maintaining food safety are vital for the protection of the community, but also to ensure that the reputation of your company is not damaged. Food recalls are something we wish to avoid; however, we all know that mistakes can happen, and that issues arise. However, strict processes and a focus on food safety can minimize the risks to a great extent.